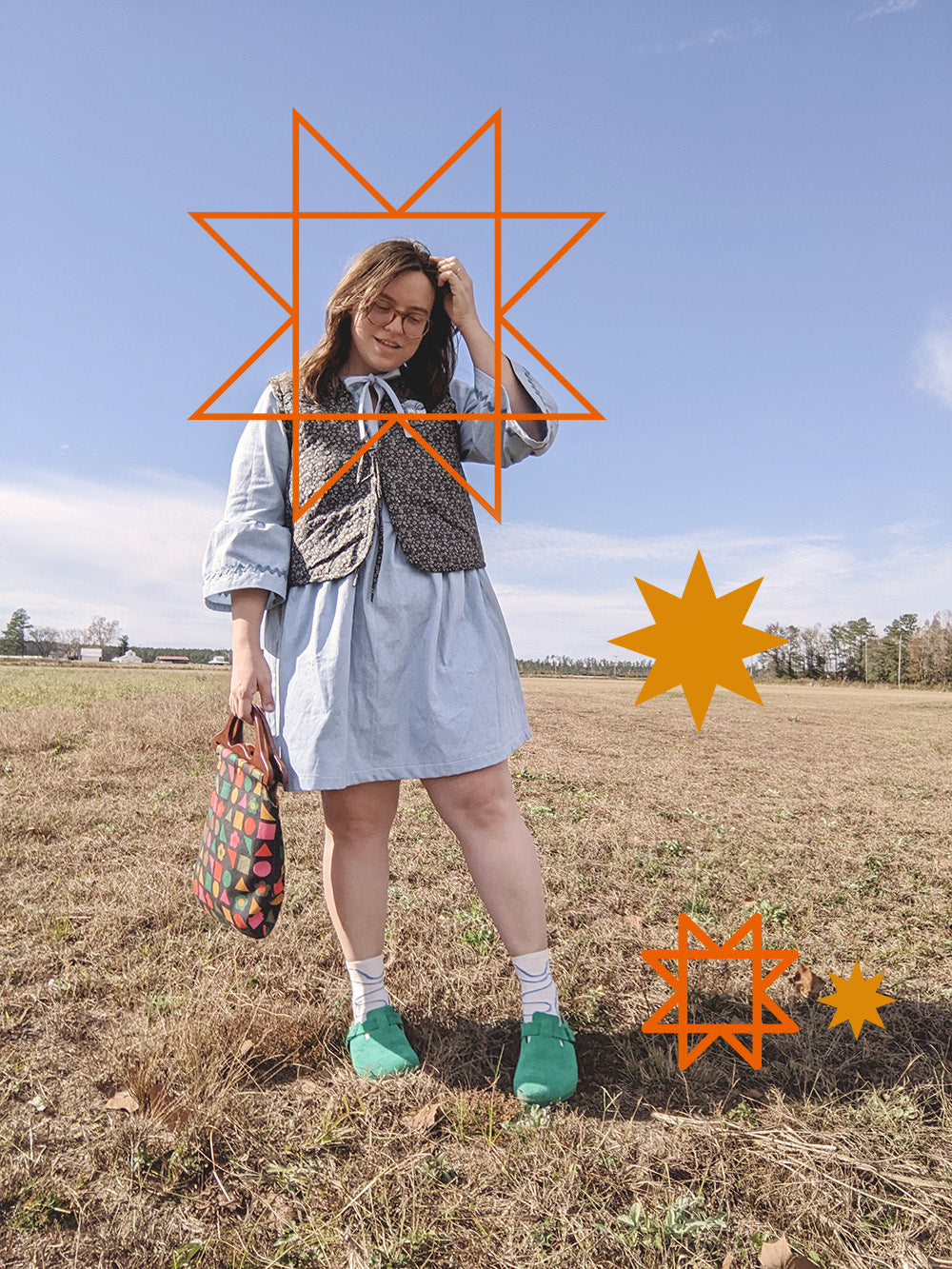 About the Artist
My name is Lisa and I'm the artist behind Cotton & Ochre. I've been making art in just about every medium my whole life. My two favorites are paint and fibers.
My mission as an artist has always been to make work that makes me happy. Recently, that has looked like making quilts with my painted fabric, doing paintings of quilts, doing paintings of quilts that I made, and quilts of paintings I did.
I am a mama to two boys, a tiny dog and a growing garden. I earned my BA in Graphic design from Coastal Carolina University. I have a full-time job where I work from home. My husband and our boys live in a little gray house in the middle big piece of land.
Thank you to all my followers and all the encouragement over the years. I hope you enjoy this leg of my art journey. I am doing some of my favorite work and I am excited to share all the stuff I've been working on.
Follow Me on Instagram